Leisure and Culture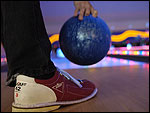 Ashford is a thriving town where 85% of residents value the quality of life that living in the heart of the Kent countryside brings.
There is a vibrant arts community in the town, with music events, festivals, exhbitions and concerts taking place throughout the year. The Ashford School of Art and Design and local arts, music and drama groups all contribute to make the town a fantastic place to relax and have fun day or night out.
Local attractions include:
Revelation St Mary's, a brand new arts and music venue in the historic St Mary's Church, featuring big names acts such as The Lightning Seeds, The Magic Numbers, Fairport Convention and Tim Burgess.
Ashford Designer Outlet Centre already attracts over 3 million visitors a year.
County Square shopping centre has doubled its original size, and now offers over 60 stores including Debenhams, H&M and Next.
The Stour Leisure Centre has undergone a multi-million redevelopment and provides the community with a superb sports centre, gym and leisure pool facilities.
The Julie Rose Stadium is an international standard athletics stadium.
Ashford has Kent's largest combined cinema and leisure complex at the Eureka Leisure Park
With its unique mix of fascinating history and heritage, traditional shopping, family fun, great country activities and events, Tenterden and its surrounding villages have something for everyone.
The stunning King's Woods at Challock offer beautiful walks through the Kentish countryside, and also host amazing outdoor installations by Stour Valley Arts.
18 hole Chart Hills Golf Club, which plays host to the English Ladies Open and was designed by Nick Faldo.
In surrounding villages discover boutiques, Kentish tea rooms and traditional inns, plus the multi award-winning Chapel Down Wines vineyards in Tenterden and Biddenden Vineyard and Cider Works
Animal lovers can explore the charming Rare Breeds Centre in Woodchurch, which has numerous rare breeds and family activities, and or visit the collection of big cats at the  Wildlife Hertiage Foundation in Smarden. 
Ashford hosts numerous carnivals and open air performances, including the one day free music festival Create in Victoria Park, which attracts more than 10,000 people every year.
In recent years, Ashford has become known for offering a number of shopping locations thanks to a huge investment in the town.
Some of Ashford's amazing shopping locations include the above Ashford designer outlet as well as County square shopping centre and Park mall shopping centre along with many more shops along the high street.
The new developments such as the designer outlet make Ashford the perfect place to shop.
Not only have they got loads of great services, but they have invested millions into making these locations state of the art.
These shopping destinations have a number of features that improve customer satisfaction and keep them coming back:
Quiet areas for dining - Shopping can be quite stressful so it is important that customers take time to relax and enjoy their day. These dinging areas are just one way they can do so!
Clear customer safety features such as fire doors and exits. With clear customer safety features such as these, customers can feel safe while shopping making these centres more reliable than most.
Elegant water features to make the environment more calm
Vast modern parking facilities - Parking is often the biggest deterrent of shopping centres, as customers can spend hours trying to get in and out of parking facilities. The shopping complexes in Ashtead have vast areas for parking with high-tech ticketing machines and lifts to make the whole experience as simple as possible.